A 13-vote Democrat lead shrank to 11 votes after a formal recount Friday of the House District 27 race.
Liz Snyder, a university professor who presents herself as a public health expert, will be the new representative for the district after she squeezed by Rep. Lance Pruitt, who has represented East Anchorage since being elected in 2010.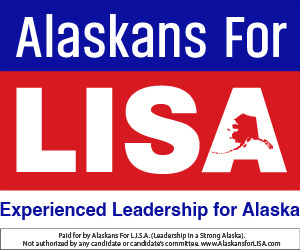 Snyder only won 749 votes in the Democratic primary, where she ran unopposed, while Pruitt won 1,302 votes.
But ballot harvesting by Democrat candidate for U.S. Senate Alan Gross was targeted on urban Anchorage areas, and pulled Snyder and other Democrats to a win. She had with 4,574 votes to Pruitt's 4,563 votes.
The hand recount was conducted in Juneau under the watchful eye of witnesses from both candidate camps. Pruitt gained one absentee vote and Snyder lost one.
The House is split between Democrats (and their independent surrogates) and Republicans, 19-21, which will make organizing the House especially difficult.
Several political insiders believe the Democrats will take control of the House once again, and now control more actual seats in the House of Representatives than they have in generations.
The last time Democrats had 19 actual seats in the House was in 1992, when they had 20.
An audit of Ballot Measure 2, the remaking of Alaska's election methodology, will begin Monday, according to the Division of Elections.