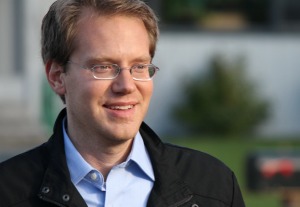 Rep. Lance Pruitt lost his race in District 27 by 16 votes to Democrat activist Liz Snyder, but the question is being raised: Was there fraud?
The Alaska Supreme Court opened the door to fraud when it allowed absentee ballots to be voted on without a witness. Add to that the ballot harvesting that was rampant throughout the neighborhood, compliments of Outside groups pushing Democrat U.S. Senate Candidate Al Gross.
Normally 2.5 percent of vote-by-mail ballots in this district are discarded because of some failure on the ballot, be it a signature or some other mistake.
But this year, only .37 percent of the vote-by-mail ballots in District 27 were rejected. It's a big anomaly when there's a 16-vote difference.
In 2016, 819 mail-in ballots were received by the Division of Elections for District 27, and 25 were rejected for some fatal deficiency.
This year, 3,533 mail-in ballots were received, and just 13 were rejected, a 99.6 percent acceptance rate.
The court's ruling on "no witness needed" may have also affected District 15, where Republican David Nelson leads Democrat Lyn Franks by about 90 votes.
In October, the Supreme Court agreed with the ACLU and liberal litigants that a witness signature is not needed on ballots this year, due to COVID-19. That's overturning state law that requires the signature to ensure a greater level of voting security.
Once ballots are separated from their absentee vote envelopes by election officials, the votes cannot be traced back to those voters. There is no practical way to determine if the absentee votes in District 27 were legitimate, no way to put those ballots back in the envelopes and start over.
Ballot harvesters from the Al Gross and Alyse Galvin campaigns went through the voter rolls in Anchorage and Fairbanks and swarmed District 27, where they gathered up absentee ballots from low-turnout voters.
It's hard to say who actually voted those ballots, but Must Read Alaska estimates show that up to 500 votes in District 27 may have been harvested by Democratic operatives who were shipped in from out of state.
To compare, in the 2018 election over 3.1 percent of all mail-in ballots were rejected statewide. The final totals from around the state are not in yet for 2020, but the District 27 results may be telling about whether signatures from voters are being verified at all.
The Left pushed vote-by-mail on Alaskans, promising it was secure. Many of the ballot harvesters told voters they did not want to go to the polls, because they might catch the coronavirus. They asked them to hand over their ballots instead.
Lt. Gov. Kevin Meyer has said there will be a hand count of the district's race, but once the ballot is separated from the envelope, there's no putting it back and checking the signatures to see if legitimate voters really voted those ballots.