HOT WEATHER MAKING USA STUPIDER
If we're to believe PBS science reporting, then climate change may be to blame for Alaska's students performing worse than ever.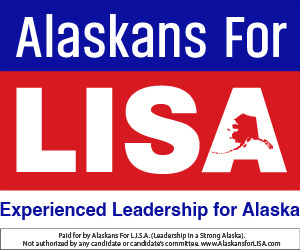 That would explain then why, with the Arctic warming at twice the rate of the rest of the planet, Alaska's students have fallen further behind in their scoring on the standardized PEAKS test they took last spring.
Students in Alaska did no better on the National Assessment of Educational Progress in 2017. Only 32 percent of students in Alaska performed at or above the national NAEP Proficient level in math.
---
---
[See more about Alaska's NAEP math trends here]
PBS's science headline reports, "The hotter the planet grows, the less children are learning." They've got science to prove it, as well as anecdotal evidence from a teacher or two.
Of course, it makes sense. Everyone feels more sluggish when the temperatures soar, which is why offices are kept at a more ideal temperature range of 68-74 degrees.
But a Cornell Study showed that 77-degree offices actually reduced errors and are better for business.
What's an eager science believer to believe?
PBS reports that for every 1 degree Fahrenheit increase in outdoor temperature over a year, there's a 1 percent reduction in student learning.
Denver High School French teacher Tiffany Choi says the current heat wave in Denver is making the students sleepy.
"Today was a little bit hot, so I noticed kids were very sleepy and they were having to get up to drink water quite often. If you are dehydrated, and you have to keep going to the water fountain, that can take away from their classroom experience," Choi told the reporter.
The heat wave in Colorado led to the following PBS reportage:
"The connection between lost learning and a greater number of hot days is one more example of how climate change is already affecting our lives — and it's an alarm bell for what we stand to lose in the future. Humans still have time to allay the worst consequences of continued global warming. But unless significant changes occur in the next decade — which seem more and more unlikely — the world will be locked into an inescapable period of heat waves unlike our species has ever seen."
The report cited further proof: "Hotter Southern counties — like in Florida and Texas — showed lower test scores than counties in the North, even after controlling for other socioeconomic factors like family income, county economic status or local pollution."
"Aside from glimpsing what this limbo period will be mean for young students and their ability to learn, the study adds to hefty debate around how developed nations will be influenced by global warming. The prominent theory is low-income countries will bear the brunt of consequences, but this study and others point toward nuanced calamities for places like the U.S.," says the PBS report.
In other spurious correlation news, Great Alaska Schools, the organization that advocates for more money for schools, last year blamed funding for the low test scores:
"I think that (the numbers) tell us that our schools are struggling to keep up with the low funding that they've received from the Legislature over the past few years," Aaron Poe of Great Alaska Schools told a reporter. "There really have been some pretty significant cuts over the past few years and I think we're starting to see some of that now with these low test scores."
[Read: Are Alaska's schools and educational desert?]
Must Read Alaska's crack research team ran the numbers on state education rankings and temperature and found that Alaska, with the lowest average temperatures in the United States also ranks 47th out of 50 for education achievement, according to U.S. News and World Report:
While on the other hand, Alaska, with its low educational ranking, would do well in a Zombie Apocalypse, according to our research team, which provided this stunning analysis: