A small-but-determined group of Alaska residents are looking for businesses and individuals to join them in what they hope will be a class-action lawsuit against the Dunleavy Administration and local governments that shut down their businesses, or denied them needed health care.
"Many Alaskans have lost their jobs, income, healthcare, businesses, and much much more due to the mandates of politicians in our state. They are facing financial ruin, health crisis, a lifetime of negative effects because their constitutional rights have been trampled on," writes Chandra Caffroy of Anchor Point in her fundraising plea on Fundrazr.com, where she has raised $900 in four days to pay for legal fees.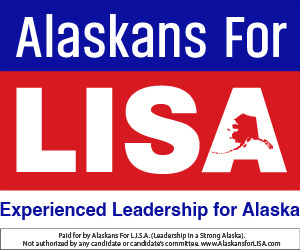 "These Alaskans want to take these politicians to court and show them that we will not stand for the stripping of our constitutional rights. We stand for freedom, we stand for the constitution and we stand for those that can't fight for themselves.  We ask you to stand with us!"
Caffroy is specifically looking for those who have been harmed financially or in terms of deferred health care because of the state and local mandates that began in March. She hopes to establish legal grounds for a constitutional challenge.
Some mandates that concern the group were the mandate forcing people to be tested for COVID-19 or facing the threat of refusal of treatment for their other health care concerns, and forced quarantines even for those who have no symptoms and who have not been screened for COVID-19.
Caffroy, who says her family's finances are relatively stable in spite of the poor economy, is concerned about others who haven't been as fortunate. She has heard from business owners whose companies are crumbling due to the mandates, and she has learned of one suicide that resulted from depression after the individual had lost his job.
Anyone who may have suffered financial or health damage they believe is a direct link to government mandates may reach her at [email protected].