Alaska Gov. Michael Dunleavy today announced changes to his senior staff: Ben Stevens will become the governor's new chief of staff, and Tuckerman Babcock will take Stevens' place as senior policy advisor for strategic affairs.
"It's been a privilege to have Tuckerman Babcock serve as my chief of staff, and I'm grateful for his continued service and commitment to the State of Alaska," Dunleavy said. "I'm confident that both Ben and Tuckerman's leadership will continue to help us carry out this administration's goals and agenda."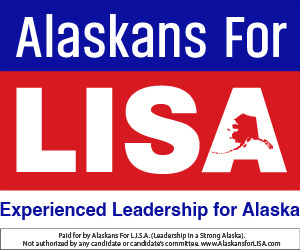 "I'm excited to serve as senior policy advisor for strategic affairs," Babcock said in a press statement. "This is a move I requested of the governor; which allows me to concentrate on the areas I can best serve the governor's agenda.  This will be a smooth internal transition.  I have enjoyed working with Ben these past eight months and know he is more than qualified to serve as chief of staff to Governor Dunleavy."
Ben Stevens has had a strong career in Alaska politics.  Stevens was appointed by Governor Tony Knowles to the Alaska State Senate in August 2001.  Stevens went on to serve as Alaska Senate Majority Leader and later Senate President.
"I'm honored that the Governor would ask me to serve as his chief of staff." said Stevens. "I appreciate the leadership Tuckerman has shown since the transition and I look forward to continue working with him as we move the Governor's agenda forward."
Staff changes were announced today during a meeting of the Governor's Cabinet and staff. A staff transition will begin immediately and take place over the next week.