The Alaska State Fire Marshal's Office, in cooperation with the Alaska Department of Natural Resources / Division of Forestry & Fire Protection, is implementing an immediate suspension on the use of fireworks across much of Alaska.
The suspension will remain in effect until further notice in: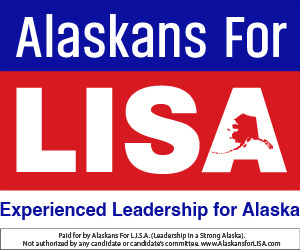 Kenai Peninsula Borough
Matanuska-Susitna Borough
Denali Borough
Fairbanks NorthStar Borough
The areas in and around Delta Junction, Tok, and the upper Tanana Valley
Copper River Basin Area
"The weather forecast over much of the state for this holiday weekend will keep fire danger high," said State Fire Marshal Richard Boothby. "With much of the wildland firefighting personnel and assets already assigned to fires burning in the state, we can't take any chances of more human-caused fires. We want everyone to have a safe holiday weekend."
In its request to the State Fire Marshal for the suspension, the State Forester's Office cited the wildfire responders being at Preparedness Level 5. Preparedness level 5 is the highest level identified in the Alaska Preparedness Plan and is reached when most of the initial and extended attack resources are committed to new and existing fires.
According to a report from the State Emergency Operations Center, there are currently 160 fires in Alaska, with 10 new ones on Wednesday. Some 17 fires are staffed with firefighters. The fire risk is very high due to the forecasted dry weather with lightning. In addition, fire smoke is at health advisory levels in parts of the state. Over 1,600,000 acres have burned this season.
Also starting Friday, Alaska State Troopers will have increased high-visibility patrols on Alaska's highways to prevent fatal and serious-injury crashes. While Troopers will focus on DUI enforcement for both alcohol and drugs, they will also watch for aggressive driving, distracted driving, speeding, and people not wearing seatbelts. The increased patrols will run July 1 through July 5.
"As we approach Independence Day and many Alaskans take to the highways, please stay out from behind the wheel if you have had intoxicating substances," said Captain Tony April, Commander of Alaska State Troopers "B" Detachment. "Call a cab, call a friend, call a family member or responsible adults. There is no excuse for putting yourself and everyone else on the road at risk by driving under the influence. Your safety and the safety of others are paramount; you have options."
Additionally, motorists witnessing others driving dangerously are encouraged to make a REDDI report (Report Every Dangerous Driver Immediately) by calling 911. To learn more about REDDI, visit this link.
Funding for this increased highway patrol effort come from the National DUI High Visibility Enforcement Campaign with funds issued through the Alaska Highway Safety Office.