Former North Pole Rep. Al Vezey plans to file a legal action — a motion for a declaratory judgment and an injunction — against the House Speaker and Senate President, who have convened the Special Session in Juneau rather than Wasilla. Vezey has Fairbanks attorney William Satterberg drafting the legal complaint.
The governor called the second Special Session to Wasilla to work on a Permanent Fund dividend appropriation, but presiding officers Sen. Cathy Giessel and Speaker Bryce Edgmon said they didn't want to hold the session at that location for a variety of reasons, including their safety. They decided to have it in Juneau, the state capital.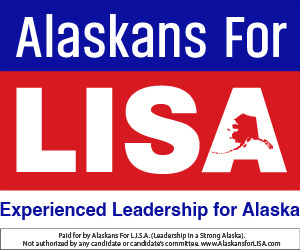 Normally, a special session is convened where it is called to by a governor (or by the Legislature itself), and then with a simple majority, the session can be moved to a different location. That hasn't been done, nor has the Legislature had the votes to call itself into a special session.
Thus, the question is whether the proceedings are constitutionally out of order.
Vezey and Satterberg are working together to seek an injunction and judgment stating that lawmakers meeting in Juneau are indeed violating the Constitution.
The lawsuit will ask the courts to declare the Juneau session illegal. Any action taken at the session may then be seen as invalid.
Satterberg said the lawsuit would likely be filed by the end of this week.
Vezey served in the Alaska House, from 1993 to 1998. He was Majority Leader in 1995-96.