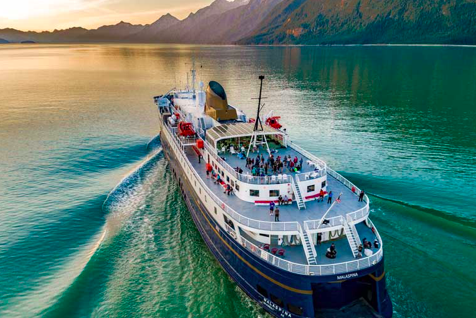 The Alaska Marine Highway System service to Prince Rupert, British Columbia is cancelled until further notice, the AMHS reported today.
COVID-19 coronavirus-related travel restrictions delayed work to bring the Prince Rupert Terminal into compliance with federal regulations. All passengers are being notified and rebooked or refunded as necessary.
U.S. Customs and Border Protection was scheduled to meet with Alaska state officials this month at Prince Rupert to review and approve Alaska's ferry terminal facility modifications, required to conduct international operations. Alaska's ferry system must fully comply with the security operations stipulated within the Land, Rail, Marine, and Air Transport Preclearance Agreement signed by the U.S. and Canada.
But with current travel restrictions, the April meeting cannot take place as planned. Alaska and Canadian officials will meet as soon as possible after travel restrictions are lifted, according to a press release from the Alaska Marine Highway System.
AMHS extended its policy waiving cancellation fees for any reservation until May 11, 2020. To cancel or make changes to an itinerary contact the AMHS reservation call center at 1-800- 642-0066 or call your local AMHS terminal.f