HOUSE MAJORITY PUTS TEARFUL VIDEO UP ON FACEBOOK
The Department of Transportation extended the deadline for a "request for proposal" to come up with options for the Alaska Marine Highway System.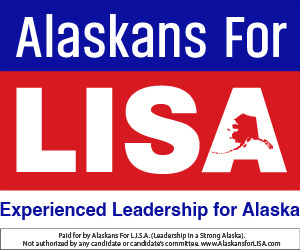 The original deadline of March 11 brought only one respondent, but other entities said they would respond if the timeline was more than the 10-day window they were given. The new deadline is April 2.
The winner of the RFP will provide a detailed report by Oct. 15 recommending changes to the Alaska Marine Highway System — privatizing, selling it off, or "identify potential reduction of the state's financial obligation and/or liability as related to the AMHS."
The state's fare structure for the ferries currently only recovers 35 percent of the cost of running the service. Low passenger and vehicle ridership has made the AMHS an increasingly expensive system to operate, with the state subsidizing per-passenger trips at $4.78 per mile.
The Alaska Marine Highway System could keep the ferries afloat by charging passengers the actual cost of running them.
The governor's budget, which cut ferry spending by 75 percent, has brought howls of protests from coastal communities, and prompted Rep. Louise Stutes to have the House Majority press office produce a Facebook video that romanticizes the ferry-bound lifestyle.
The video, paid for with State funds, includes wistful music, footage of disabled ferry passengers, and an up-close vignette of a child who is crying about the loss of the ferry system. A voice asks, "It is so easy to take away from us. Why?"
Watch Rep. Louise Stutes' ferry video here.