Kathryn Dodge, the Democrat who ran for House District 1 against Republican Bart LeBon, has asked the Division of Elections to count.
Through her attorneys, she states that the loose ballot from Precinct 6 should be counted "unless there is conclusive evidence supporting its disqualification."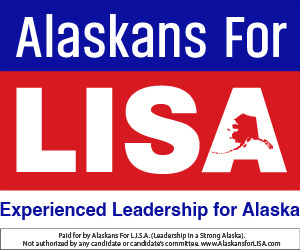 "There is one ballot that appears to have been cast in Fairbanks Precit 6, but which was not counted or included in the results that were certified on Monday, November 26. You [Division Director Josie Bahnke] indicated that the Division was 'still investigating' that ballot and that no determination has been made whether to count it. We understand this decision to continue the investigation was not a final determination on whether to include the ballot in the recount."
The ballot had been cast for Dodge, and it tipped the race from a tie vote to a win, by that one vote. But the ballot was found outside the voting machine, and didn't have accompanying paperwork.
The Democrats believe the ballot should be counted because there isn't conclusive evidence that the ballot was illegally cast. They say the decision should always be made in favor of counting ballots. The letter sets the Democrats up to sue over the results if the ballot is not counted.
[Read: District 1 certified as a tie]
The Democrats surmise that the ballot was either given to a poll worker who misplaced it or was placed in the box with "questioned ballots," rather than in the optical scanner.
They say this explains why 366 ballots were issued, but only 365 were counted. The stray ballot makes up for the one apparent missing ballot.
Republicans say that the ballot showed up mysteriously and the chain of custody of that ballot is in question. To say that that particular ballot is the missing one is purely speculative, since the ballot showed up the Friday after the Tuesday, Nov. 6 election.
A machine recount of the District 1 race takes place in Juneau on Friday, at approximately 10 am. There's no word yet on whether that stray ballot will be added to the mix.
Here's the letter from the attorneys for Kathryn Dodge:
In recent election challenges in court, the decision has gone in favor of the decision made by the Division of Elections. In 2016, in spite of extensive evidence of fraud, Judge Philip Pallenberg allowed the District 40 results to stand, giving the win to the Democrat — a win that was accomplished with multiple proven instances of double voting.