Italian energy group Eni has inked an agreement to buy out its Alaska partner Caelus Energy, taking over 70 percent of the Oooguruk oilfield.
The company had already acquired 124 exploration leases for a total of 350,000 acres from Caelus in August. The latest agreement was announced Thursday.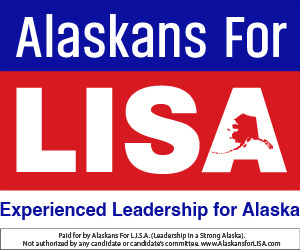 Caelus was formed in 2011 and has its headquarters in Dallas. Oooguruk is its flagship project in Alaska and has produced more than 27 million barrels of oil and millions of dollars in revenue for Alaska.
Caelus also has a lucrative project at Smith Bay and Nuna. Both were the result of Alaska's exploration credit program, but Caelus has yet to be paid in full for its work there. Nuna is a shovel-ready project that could be online in just a few years and would employ hundreds of Alaskans producing billions of dollars in revenue for Alaska.
The terms of the Oooguruk deal were not disclosed and are subject to approval by regulators.
In production since 2008, Oooguruk is located three miles off of the North Slope coastline, and produces roughly 10,000 barrels of oil per day from 25 wells.  Oooguruk is believed to hold reserves of 100 to 150 million barrels of oil.
According to Eni, acquiring the 70-percent stake in Oooguruk will enable the company to boost its Alaska production by approximately 7,000 barrels of oil per day. The deal will allow the company to capitalize on efficiencies with nearby Nikaitchuq oil field, 13 miles to the northeast, which it already operates with a 100-percent working interest.
Eni also plans more production wells at both Oooguruk and Nikaitchuq and estimates it can increase its total production by more than 30,000 barrels a day.