Gov.-elect Mike Dunleavy announced Tamika Ledbetter as his Labor and Workforce Development commissioner.
Ledbetter is an equal opportunity coordinator for the department. She works in the Eagle River and Wasilla offices of Labor.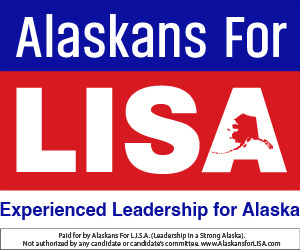 The announcement was made at the convention of the Alaska Farm Bureau, a nonprofit devoted to increasing the successes of Alaska's farms. About 40 farmers from around the state were in attendance during the group's annual banquet in Anchorage.
Ledbetter was named a Top 40 Under 40 by the Alaska Journal of Commerce in 2014. She has a bachelor's degree in history and political science from Virginia Union University and a master's degree in adult education and training. She also has her PhD in organizational leadership from the University of Phoenix.
She has been active in housing and homelessness coalitions, women's ministries, and small business development.
In her current role in DoL, she oversees and coordinates three job center locations, and as many as 30 staff that provide workforce development and services to job seekers, veterans and employers. She began with the department in 2009 as a career development specialist.
She is a U.S. Air Force veteran.