Alaska Gov. Mike Dunleavy and five of the state's leading resource development organizations called out the Biden administration for its latest attempts to ruin Alaska's natural resource based economy.
This month, the U.S. Bureau of Land Management announced it will "reevaluate" the approved plan of development for the National Petroleum Reserve-Alaska, an area specifically set aside by the U.S. Congress for oil and gas development.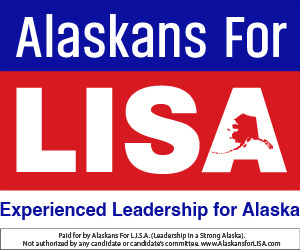 This means the proposed Willow Project, which could produce up to 100,000 barrels of oil per day, may be derailed because of this action.
BLM's own webpage states NPR-A "is an important resource for meeting America's energy needs." Now the U.S. Environmental Protection Agency is announcing it will file legal proceedings to re-start the Clean Water Act 404c veto process for Bristol Bay.
The reversal of the approved plan could set a dangerous precedent by allowing a federal agency to preemptively veto any project or permit on state land, Dunleavy said.
Other Biden assaults on Alaska's economy include:
Cancelled oil and gas exploration leases in ANWR
Stopped all new oil and gas leases on federal public land
Reversed lifting the Roadless Rule in the Tongass National Forest
The radical 30X30 program that could lock up Alaska forever
Changing the definition of Waters of the United States, to grab more land and water from Alaska
Ignoring the U.S. Supreme Court's unanimous decision in the Sturgeon Case
Dunleavy will request additional funding in his proposed FY 22 budget for the Alaska Statehood Defense legal fund to preserve Alaska's rights to Alaska's land and waters.
The funds Dunleavy is requesting will be used to take the Biden administration to court to defend Alaska's rights and its ability to support itself with responsible and safe natural resource development.    
"The Biden administration is clearly demonstrating what it has planned for Alaska. The consequences for Alaskan families and the future of our state are dire", he said. "Alaska is the energy storehouse for the entire nation, we have abundant reserves of oil and gas to power the economy and the necessary minerals to transform the nation's economy with electric vehicles and digital technology. Instead of using domestic supplies of these critical resources, President Biden asks foreign countries, with little or no environmental protections, to supply America with rare earth and other critically important minerals. Now he's begging OPEC to increase oil production to shield him and his political allies from the public criticism that is the inevitable result of higher fuel costs. Alaskans need to band together and tell the Biden administration to stop its assault on Alaska's economy for the good of the entire country."  
Dunleavy was joined by Alaska Chamber President and CEO Kati Capozzi, Alaska Miners Association Executive Director Deantha Skibinski, Alaska Resource Development Council Executive Director Marleanna Hall, Alaska Oil and Gas Association President and CEO Kara Moriarty, and Alaska Support Industry Alliance CEO Rebecca Logan.
"Americans need to ask themselves a question. Does the Biden administration believe that by stopping job creation and economic opportunity in Alaska that it will stop foreign actors from taking advantage of opportunities when they are pushed overseas? There is no doubt in my mind the Biden administration is focused on bringing Alaska to its economic knees, and would like nothing more than to take Alaska back into receivership under the U.S. Department of the Interior," Dunleavy said.