Dave Bronson, mayor elect of Anchorage, named Doug Schrage as the new fire chief for Anchorage.
Schrage is a former chief operating officer of the Anchorage Fire Department and has been serving as the fire chief of the University of Alaska Fire Department in Fairbanks, where he has overseen the education of firefighters across the state.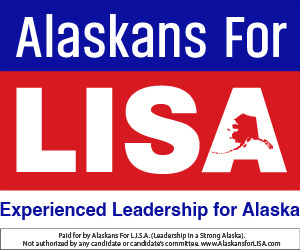 When serving in Anchorage for over 25 years, he held every rank through deputy chief at the fire department. He began his career in 1981 as a student fire fighter in the University Fire Department.
Current Fire Chief Jodie Hettrick said in March that she plans to retire and the end of June.
Bronson also named Patrick Bergt as the incoming municipal attorney. Burgt is a lifelong Alaskan and served as a district attorney in Anchorage, prosecuting violent, drug, and property crime. He also served in private practice and as an attorney for public lands. Raised in Anchorage, he is a graduate of Service High School.
The municipal attorney serves as chief legal counsel to the executive branch, including the mayor, and all executive, departments, agencies, boards and commissions. He supervises and control all civil and criminal legal services performed by the department and contract counsel for the Municipality.
The current municipal attorney, Kate Vogel, was appointed by Mayor Ethan Berkowitz.