ADVANCES S.E. TRANSPORTATION PLAN
The money has been set aside, and the Department of Transportation has the authority to use it.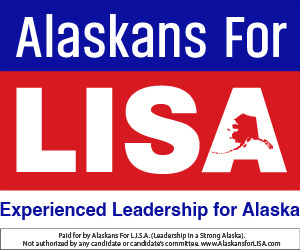 Now, Must Read Alaska has learned that rather than fight for a road to Katzehin, which is on the other side of Berner's Bay, DOT has given the go-ahead for the new ferry terminal at Cascade Point and improvements to the short road to reach it.
Juneauites wanting to take the ferry to Haines or Skagway will need to drive 30 miles past the Auke Bay Ferry Terminal to the new terminal at Berners Bay. That 30-mile extra drive will cut two hours off of their travel time. Because of the design of the Alaska Class Ferries, boarding times are less than 20 minutes, rather than the current up-to-two hours.
The $27 million facility and road improvements will serve the new Alaska Class Ferries as they go from there to Haines and Skagway. They can still make those runs within the 12-hour timeframe that is needed to keep costs down.
The project includes 3.24 miles of expanded roadway construction from the end of Glacier Highway (Veterans Highway) at mile 40, Echo Cove, to the beach at Cascade Point.
Goldbelt owns approximately 1,400 acres of land completely surrounding Echo Cove and has worked on developing a marine facility at Cascade Point, which it owns, to transport mine workers across Berners Bay. A terminal at Cascade Point would allow both the day ferries to operate, and serve the Kensington Mine transportation needs.
The solution is far from the Juneau Access Project's ambitions to cross Berners Bay with a bridge and continue the road to Katzahin, where shuttles could go back and forth from Haines and Skagway. But it does meet some of the Southeast Alaska Transportation Plans goal of not running ferries where there are roads. Right now, the ferry to Haines and Skagway runs parallel to the highway for 30 miles.
The new Cascade Point terminal will also meet the 12-hour rule, which means that workers can go home to their beds at night and not be sleeping on board. This will save substantial costs for the Northern Lynn Canal run, which should be able to do multiple trips a day serving Juneau, Haines and Skagway. The project will shave off eight hours of travel time round trip from Juneau to Haines, for instance, and allow about four trips a day during the summer season.
As for the original road to Katzehin, the 2014 Draft SEIS was released in 2014 for public comment with the East Lynn Canal Highway to Katzehin, and shuttles to Haines and Skagway selected as the preferred alternative under the Parnell Administration.
After the public comment period ended, former Gov. Bill Walker chose the "no-build" alternative in 2016.