Donald Trump Jr. today endorsed Congressman Don Young for U.S. House. Trump Jr. is the eldest son of the president, is a businessman who has a large social media following, and someone who is known for authoring the best-selling book, "Triggered: How the Left Thrives on Hate and Wants to Silence Us."
Trump Jr. is also an avid hunter and outdoorsman and has been an advocate for hunting and fishing sports.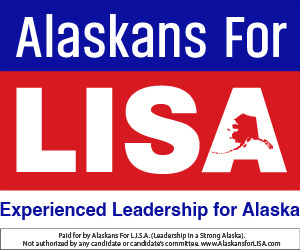 He's an active and a fearless commentator, calling out the hypocrisy of the Left on Twitter and Instagram, as well as on television and radio news and talk shows.
"We're really proud to receive the support of Donald Trump Jr.  It's just another acknowledgement of Don Young's effectiveness and respect in the halls of Congress," said Truman Reed, campaign manager for Alaskans for Don Young.