BERKOWITZ' SECOND STATE OF EMERGENCY IN ONE YEAR
Mayor Ethan Berkowitz has signed an emergency order shutting down restaurants for dine-in service. Breweries, bars, and dine-in restaurants will close tonight at 5 pm and not open until March 31. Buffet and salad bars will be closed to self service. Drive-thru, take-out, and delivery services are allowed. The restriction does not apply to grocery stores.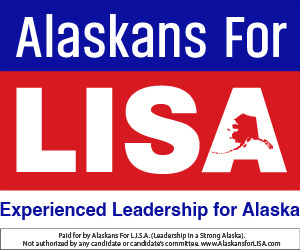 All entertainment facilities including theaters, gyms, and bingo halls will be closed starting at 5 p.m. until 11:59 p.m. on Tuesday, March 31, the order states.
This is the second state of emergency the mayor has declared; the first one was last year when he thought the State was not going to give the Municipality any money. He lifted that state of emergency in September.
The closure of bars comes just as municipal ballots go out to voters with the questions that include Berkowitz's request for a tax on alcoholic drinks.
"By making sacrifices now, we reduce the likelihood that we will pay a larger cost later," Berkowitz said. "These closures are consistent with CDC recommendations and with our strategy of doing what we can to reduce the possibility of transmitting COVID-19.
He also banned all gatherings with more than 50 people starting at 5 pm Monday, March 16 through the end of the month.
Beginning Tuesday, March 17, the Municipality will institute additional social distancing measures to minimize the risk of COVID-19 to Municipal employees. This includes increased use of tele-work practices, staggering shift times for certain departments and increased use of videoconference technology.
These measures do not impact police or fire services. Presumably Bean's Cafe is not included in the shutdown.
CANADA CLOSES BORDER; AMERICANS EXCEPTED
Canadian Prime Minister Justin Trudeau said Monday he is closing the country's borders to anyone not a citizen, an American or a permanent resident due to the coronavirus pandemic. He ordered all Canadian citizens abroad to come home immediately and then self-quarantine for 14 days.