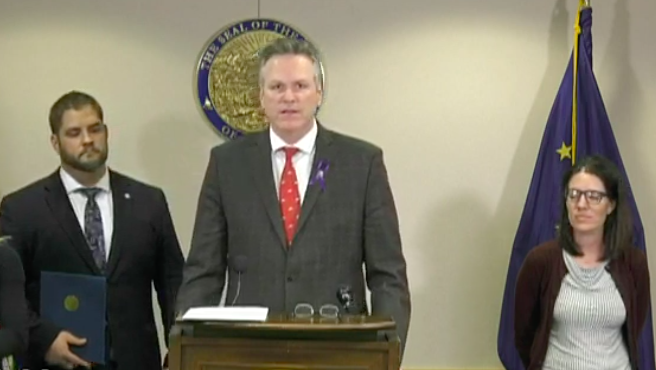 Gov. Mike Dunleavy signed for $4 million in state funds for the Department of Health and Social Services, along with open-ended authority for the State to receive federal funds in response to the COVID-19 pandemic.
With the funding, the department will bring temporary workers into the department to work statewide, especially to travel to rural areas to screen for COVID-19, the coronavirus that spread from Wuhan, China.
He also ordered the closures of state-operated libraries, archives, and museums to the public from March 17, 2020 through March 31, 2020. The closures mean all previously scheduled programs and events at these facilities must be postposed. Staff will continue to serve the public by phone and on the internet.
Residential school programs must begin sending students back to their families and home communities, a process that must be completed by March 27, the order states. The closures include Mount Edgcumbe High School and Galena Interior Learning Academy.
Gov. Dunleavy signed HB 29, expanding Telehealth across the state, reducing barriers, and requiring health insurers to cover it.