Don't try calling any federal office on June 19. It's going to be a paid holiday.
The Juneteenth National Independence Day Act, a bill that celebrates the emancipation of the last remaining enslaved African-Americans after the Civil War passed the Senate by unanimously on Tuesday night, then passed the House quickly on Wednesday, 415-14. The bill now heads to President Joe Biden's desk.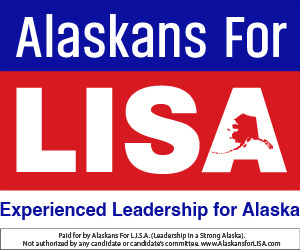 Also known as Emancipation Day, Juneteenth commemorates June 19, 1865, when Maj. Gen. Gordon Granger of the Union Army rode into Galveston, Texas, to inform still-enslaved African-Americans that the Civil War had ended and that they had been freed under the Emancipation Proclamation.
President Abraham Lincoln signed the proclamation two years earlier, ending slavery in states that had seceded, as Texas had done in 1861. The official end to slavery in the entire country came on Dec. 6, 1865, with the 13th Amendment to the U.S. Constitution. June 19th has long been a regional and cultural day of celebration that has gained more notoriety in the post-George Floyd months of civil unrest.
The bill was sprung on the Senate by Senate Majority Leader Chuck Schumer, and he fast-tracked it on Tuesday. There was no discussion of a fiscal note for adding more days off for federal employees, but last year when a similar bill was in play the cost was estimated to be $600 million per year. Those with concerns about the fiscal impact or policy had given up, seeing that the votes to pass were overwhelming.
In the U.S. House, Congressman Don Young voted in favor of the bill. The 14 who voted against it were Republicans.
In Florida, a Juneteenth state holiday was passed this year by the Legislature, and the fiscal note said the state would "incur additional costs of approximately $2.5 million as a result of the special compensatory leave accrued each state holiday. Overall, state government will lose the value of a work day for all state employees. This lost value is estimated to be in excess of $14.5 million."
Juneteenth is also a paid state worker holiday in Texas, New York, Virginia, Massachusetts, Washington, New Jersey, Pennsylvania and most recently, Illinois.
In Alaska, Sen. Elvi Gray-Jackson introduced SB 5, to make Juneteenth a paid holiday for State of Alaska workers, with co-sponsors Scott Kawasaki, Tom Begich, and Lyman Hoffman. The bill is in the State Affairs Committee, its only referral. There is no fiscal note attached yet.
Alaska State employees already have 11 days off as paid holidays each year, in addition to their accrued vacation days. Gray-Jackson would add a 12th paid holiday to the schedule that now includes:
New Year's Day (January 1)
Martin Luther King Jr. Day (3rd Monday in January)
President's Day (3rd Monday in February)
Seward's Day (Last Monday in March)
Memorial Day (Las Monday in May)
Independence Day (July 4)
Labor Day (1st Monday in September)
Alaska Day (October 18)
Veterans Day (November 11)
Thanksgiving Day (4th Thursday in November)
Christmas Day (December 25)
For the two million federal workers, Juneteenth will be the 11th paid holiday, in addition to their two or more weeks of paid leave. That is an increase of over 10 percent of their existing days off. Other paid holidays are:
New Year's Day
Martin Luther King, Jr. Birthday
Washington's Birthday
Memorial Day
Independence Day (July 4)
Labor Day
"Columbus Day" (also as Indigenous Peoples Day)
Veterans Day
Thanksgiving
Christmas