New Anchorage School Board member Kelly Lessens waxed philosophic at the end of Tuesday's board meeting. The board had just rubber-stamped the mask mandate implemented by Superintendent Deena Bishop, and the meeting was coming to a close when Lessens issued her remarkable statement: She supports the masking of children because "It's not really a fundamentally free society."
Lessens went on to explain that she doesn't drive on the wrong side of the road or sell alcohol or tobacco to children, nor does she pass a school bus when its lights are flashing.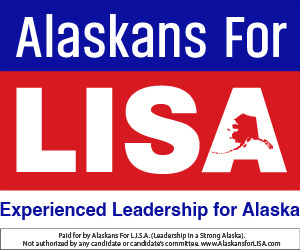 To her, masking children is a safety precaution for the children and until every child 12 years and older whose parents want them to be vaccinated is vaccinated, plus two weeks beyond that time for good measure, that's where she will stand on the issue.
Lessens is a Democrat who joined the school board after winning in April, although narrowly.
Over 100 parents testified and the board received another 914 emails from parents, most who do not support the superintendent's actions.
"I support caution as we move forward in this Covid moment," Lessens said. "And I see it as a moment."
Roll tape:
Read: Mask outrage: Parents testify they'll pull their kids from Anchorage public schools