Campaigning is in full swing in Alaska for the lone congressional seat that is vacant. Nick Begich, one of the leaders in the race, according to recent polling, is having a spaghetti feed fundraiser at Kriner's Diner on Tuesday, April 26, at 2409 C Street.
Andy Kriner, owner of Kriner's Diner, is the host.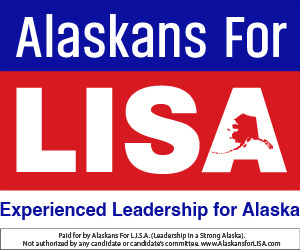 All contributions are welcome, the campaign said, including a "penne" for your thoughts.
Nick Begich is the Republican Begich who filed for office in October to replace Don Young, who passed away in March. He is born in Alaska and raised by Republican grandparents. In 2020 he was co-chair of the Don Young campaign for Congress, and told the congressman then that he would run in the next cycle.