Must Read Alaska has learned that four of the six people believed to be missing in torrential rains and landslides in Haines have been located and are safe.
"AST has confirmed that two people are still missing, all others have been located safe. Rescue crews from Juneau have arrived in Haines and others will be arriving throughout the day. State of Alaska DNR geologists are traveling to the area today to help ascertain the risk of searching the mudslide," according to the Alaska State Troopers.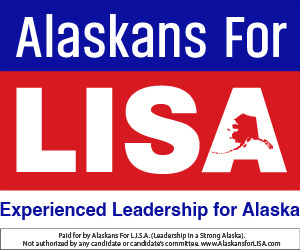 Search and rescue operations continue in Haines, with participants that include local police, State Troopers, U.S. Coast Guard, Juneau Mountain Rescue, and SEAdogs, the search and rescue canine group from Juneau, as well as myriad local volunteers who have been working through the night.
Lutak Road has several slides past 7 Mile, making it impassible, and there is debris on the road, with the shoulder caving away and slides still active. Crews are working to clear the road as quickly as their own safety allows. Young Road is closed for repairs and Haines police are asking people to stay off the roads so crews can quickly get the repairs done.