CEO 'EMBELLISHED' HIS POLITICAL CLOUT
Whatever political clout that Pebble Mine CEO Tom Collier thought he had, had fast evaporated after leaked recordings from a covert environmental group hit the news this week. It has cost him his job.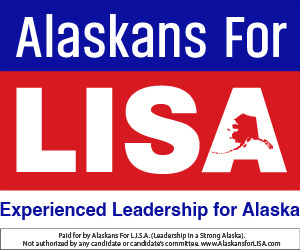 Collier has resigned from the Pebble Partnership "in light of comments made about elected and regulatory officials in Alaska in private conversations covertly videotaped by an environmental activist group," the company wrote in a press release.
Northern Dynasty named former Pebble Partnership CEO John Shively, a well-known and respected Alaska business and political leader who most recently served as Chairman of the Pebble Partnership's general partner, Pebble Mines Corp., as interim CEO pending a leadership search.
Northern Dynasty in a statement said "Collier's comments embellished both his and the Pebble Partnership's relationships with elected officials and federal representatives in Alaska, including Governor Dunleavy, Senators Murkowski and Sullivan and senior representatives of the US Army Corps of Engineers ("USACE"). The comments were clearly offensive to these and other political, business and community leaders in the state and for this, Northern Dynasty unreservedly apologizes to all Alaskans."
Conversations with Collier and others with Northern Dynasty President & CEO Ron Thiessen, were secretly videotaped by two unknown individuals posing as representatives of a Hong Kong-based investment firm with links to a Chinese State-Owned Enterprise (SOE). A Washington DC-based environmental group, the Environmental Investigation Agency, released the tapes online Monday after obscuring the voices and identities of the individuals posing as investors.
"The unethical manner in which these tapes were acquired does not excuse the comments that were made, or the crass way they were expressed," said Thiessen, Northern Dynasty President & CEO. "On behalf of the Company and our employees, I offer my unreserved apology to all those who were hurt or offended, and all Alaskans."