By ART CHANCE
My biological daughter will turn 50 in a few weeks. Her very pregnant mother and I were living in her childhood bedroom in her parents' house in Atlanta. We'd had our run at being rebels without a clue; we'd run off to the Pacific Northwest, where she had some friends and I was something of a curiosity with my redneck Georgia ways.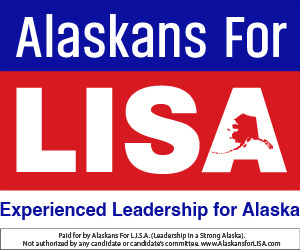 I had something of an ongoing controversy with Redneck Georgia law that remained unresolved.  We hadn't had an "accident" and having a child together was a conscious choice. I had a decent job and we were able to provide for ourselves, but we both agreed that we needed the security of hearth and home to bring a child into the World, so we returned to Georgia.   
Drive a 1962 Chevy Corvair with no reverse gear across America and then talk to me about adventures; we had the time of our lives with the two of us and a half-Airedale mutt. That "Me and You and a Dog Named Boo" could have been written about us, but our dog was named Owsley; only some of you will know what that means. Her parents didn't like me because I was Georgia white trash, and my parents didn't like her because she was a Yankee. This was a marriage based on stupid, but she had a child in her belly.

We walked into the world of corporate Atlanta in 1971. Few married women worked in 1971,  so  I quickly secured a job as a management trainee for a major retailer; I'd learned to walk in a retail store, so it came naturally. I was "salaried," so we didn't count hours, but I was making $4 or $5 an hour, a princely sum in those days, in the South anyway. It was enough for a gated apartment complex with a pool and clubhouse, an Italian sporty car, and pretty good entertainment. We could send the kid to Montessori school, and my lady worked part-time because she wanted to. 
Banks and credit card companies weren't generous in those days. My employer gave me a credit card with a $300 limit and somewhere along the way I got an American Express Green Card.  American Express once had that credit card thing down; you paid the bill at the end of the month, or you didn't have any credit.  In those days, a Green Card was a status symbol. If you had a Gold Card, you were golden. Even though houses were only $20-$30K for nice three-bedrooms in the suburbs in those days, only those with good-in-laws could come up with the down payment when they were only a year or two out on their own.

We of that generation walked into paying the bills for President Lyndon B. Johnson's "guns and butter" policy in the Vietnam Era. LBJ and a Democrat Congress determined to pay for the "Great Society" social welfare programs and the war in Vietnam with borrowed money.   
We of my time (born in 1949) walked into the world of paying LBJ's debts. President Richard Nixon tried to keep it under control with what had once been regarded as wartime measures like wage and price controls. To add insult to injury, we had the Arab oil embargo in 1974, which crushed what was left of the U.S. economy.  
I had moved on to private enterprise and was a partner in a shop in Atlanta's entertainment district.  We were living pretty high on the pig, basically a life out of "Good Fella's," until it all died as the oil embargo ended tourism.   
I bailed and bought a bunch of outdoor gear and a Land Cruiser and struck out "North to Alaska;" I'd read that they had that "Pipeline thing" going on there.

Just like Weimar Germany, Alaska's heavily unionized economy allowed the economy to keep up with inflation; as the prices went up, the wages went up.  Alaska weathered the 1970s by inflating its economy, and while there were some tough times in the late Seventies, after completion of the pipeline but before significant oil revenue began to flow into the State treasury, Alaska prospered as never before.   
The early '80s were Alaska's "Blue-eyed Arab" days; we had more money than we knew what to do with. And then it all went to Hell; the price of oil went from $30 and change to less than $10 a barrel.  Dreams of domed Capital cities and huge hydroelectric dams died painful deaths.

Fast forward to 2021: We have a broken Alaska economy. We have a faltering US economy as the result of the Chinese attack on the U.S. – yeah there is the hook for all you lefty trolls.   
Now we have to pay the bill for the last few years. President Trump's spending on the China Virus was scary, but it was cheaper than a war that really wouldn't have resolved anything.  We could have turned China into a sheet of glass, but it would have cost us some major U.S. cities, including Anchorage; you can print more money.

Now the communists, excuse me — Democrats, are being their natural selves and reaching as far into the cookie jar as they can.  Their so-called infrastructure and COVID relief bills are nothing more than "walking around money" bills for Democrat constituencies with a minor amount — 10 percent or so — that actually goes to COVID or infrastructure; typical Democrat sham.   
Between the Trump and Biden Administrations, we've added around $10 trillion to the national debt in the last year or so. That bill is coming due, and soon.  
The notion that the U.S. can just endlessly print money is today's version of "voodoo economics," fundamentally you can only print money so long as somebody will take your money. Recall that it wasn't Christian ideas of sin and degeneracy that caused the decline and fall of the Western Roman Empire; it was the debasement of their silver currency to the point where nobody would any longer take their currency.   
The Chinese would be happy to have the Yuan rather than the U.S. dollar become the world's reserve currency, and the Biden Administration seems intent on helping its Chinese friends do that.

The last several U.S. Administrations have rendered the Consumer Price Index meaningless; they've taken the economically volatile products that really give an indication of inflation out of the index, so the index doesn't indicate much anymore, and they can claim that there isn't much inflation, and they can control that with their "quantitative easing" and other central bank sorcery; go take a look at your grocery bill or buy some 2 X 4s if you'd like a reality check.

Just as the explosive rise of fuel prices in the run-up to the 2006 election and the crash of the housing market in 2006 "snuck up" on us, we will face 1970's "stagflation within the next year or so; the U.S. economy is going to hell. 
My grandkids are older than my new-born daughter was in the early 1970s, but their world is just as daunting, maybe more so. 
Frankly, Alaska was our salvation; we could make ourselves worth more as the costs of everything went up; you couldn't do that in most of the Lower 48 and many families went bust in the Seventies and early Eighties. Reagan and Volker's steps to control inflation in the Eighties were dramatically painful; I knew families who had been free-holders since the late 1700's who didn't survive the Eighties as free-holders.   Most of us here in Alaska made it because we could ride the inflationary wave – until it broke in 1985.   All good things must end.

Our children and grand-children have lost a year and more of their lives; time they're unlikely to get back. The economy is certain to crash in the next couple of years. We'll see if there remain any people in the US who can rise to leadership rather than just to demagoguery; my money is on media-driven demagoguery.