Sunday marks the 30th anniversary of the Exxon Valdez oil spill in Prince William Sound.
At 12:04 am on March 24, 1989, a tanker loaded with crude oil was entering Prince William Sound when it struck Bligh Reef and emptied 10.8 million gallons of crude oil into the water.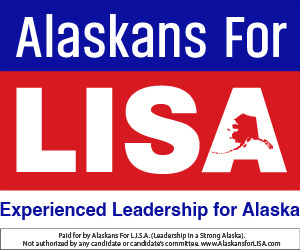 The oil, which had been loaded at the Valdez terminus of the Trans Alaska Pipeline, spread far and wide around the Gulf of Alaska coastline. Until 2010's Deepwater Horizon spill in the Gulf of Mexico, the Exxon Valdez spill was the largest in U.S. history.
The habitat of the Prince William Sound coastline was damaged and is still recovering. Some 1,300 miles of coastline was impacted, with about 200 miles considered heavily or moderately oiled.
Captain Joseph Hazelwood was blamed for the accident, as he was asleep in his bunk, with the tanker under the control of the third mate. Hazelwood had consumed an uncertain amount of alcohol hours earlier.
As the third mate was manuevering between icebergs, he miscalculated and took the tanker too far to the east. The radar on the ship was also not functioning at the time of the grounding.
Hazelwood was later acquitted of being under the influence, but he was convicted of a misdemeanor for unlawful discharge of oil, fined $50,000, and ordered to perform 1,000 hours of community service, which he performed in Anchorage at Beans Cafe and by picking up roadside litter. He has endured withering criticism and ridicule in the years since the accident.
The entire cleanup operation took three years, but much of the oil was never removed and the region is still considered to be in recovery. The ship itself was returned to service under various names and finally became scrap metal in 2012.
[Read: A complete narrative of the accident.]
Remaining oil has worked its way below the surface of sand and rocks on the beaches around Prince William Sound, particularly in places that are sheltered from the weathering process. Its impact is still being studied. And while many species have recovered to their pre-spill population, some, such as herring, have not, as shown in this 25-year recovery chart published by the National Oceanic and Atmospheric Administration five years ago:
As the 30-year anniversary of the accident is Sunday, Alaskans can expect news providers and environmental organizations to post commentary and remembrances about the worst manmade disaster in Alaska history.
Do you have memories of the Exxon Valdez oil spill? Where were you? Did it impact your life? How? Did you take part in the clean up? Add your comments below.