CRITICAL RACE THEORY AT CITY HALL
The new Anchorage chief equity officer, who makes $115,000 per year, was hired in the final days of Acting Mayor Austin Quinn-Davidson's 8-month duration at the helm of Anchorage City Hall.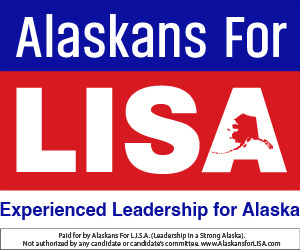 This is one of the positions that could be trimmed by the new Mayor Dave Bronson, conservatives say.
After all, it's Critical Race Theory in practice, something that conservatives find reprehensible.
Some who voted for Bronson have expected that the position had already been eliminated, since there's already an equal opportunity officer at the city.
Clifford Armstrong, the director of equity and justice, cannot be fired or laid off, no matter how egregious his actions may be, without the express consent of the Assembly. The position cannot be left vacant, now that it has been filled.
Read: Equity officer hired out of Tacoma to run new office for mayor
That clause is written right into the ordinance. The mayor doesn't get to decide if he is doing his job, which according to the ordinance, is to improve the lives and livelihoods of people with certain skin color, disability, and LGTBQIA+ status. 
Enabling legislation job description is downloadable here:
The "equity" term refers to "equal outcome," as opposed to equal opportunity, which is why people who believe in hard work and merit-based rewards object to the new fad that has come from the Critical Race Theory concept.
Armstrong runs the Anchorage Office of Equity and Justice, which has been structured in the same way as the Office of Internal Audit. The auditor also can't be fired without the approval of the Assembly.
"After the initial appointment effective immediately, the term of office for the chief equity officer shall be four years, ending on December 31, effective with appointment to the term beginning January 1, 2021," the ordinance read. It went into effect before former Mayor Ethan Berkowitz left office after a major scandal involving a local news reporter.
"The chief equity officer may be dismissed by the mayor only for cause shown, and only with the concurrence of a majority of the assembly," the law reads. According to the ordinance, "The office of equity and justice shall have such assistants and employees as are necessary to perform all required duties."
There are no clear deliverables for the job, so firing the equity officer "for cause shown" is clearly an impossible task, unless the majority of the Assembly is flipped to conservative, which is unlikely in Anchorage. The next election is in April.
According to the ordinance, Clifford's contract will remain for four years, beyond the next mayoral election. He will get to cruise for four years, collaborating with radicals who control the Assembly and passing information to the Alaska Democratic Party. All on the taxpayers' dime.