In a post on social media, the Anchorage School District has shown its appreciation for school resource officers — and none of them are wearing face masks in a school district where masks are the law.
Surely it was intentional. Maybe the school district leadership is trying to telegraph to the greater community that it's done with mandatory masking. But will the Anchorage School Board keep forcing masks on kids in schools, or allow children to see each other's faces — and the faces of their teachers and safety personnel?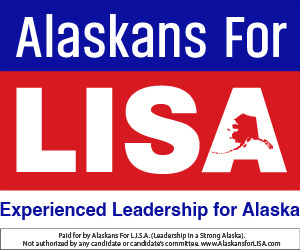 The school board extended the mandatory masking of the kids into 2022, in an action that some parents view as the crime of the century. A growing body of evidence shows the pandemic policies of the past two years had led to a mental health crisis among the young. Superintendent Deena Bishop, who turned in her resignation due the board's anti-child policies, is going to make another attempt at moving to a "mask choice" policy in the coming days, Must Read Alaska has learned. At this point, only school board member Dave Donley seems to support a lifting of the mask mandate.