"Alaskans Against Dunleavy" opened up an Alaska post office box late last month and registered with the Alaska Public Offices Commission, but it's not quite an Alaska group.
And it may have forgotten one key component of a campaign: Buy your URL — your online address — right away.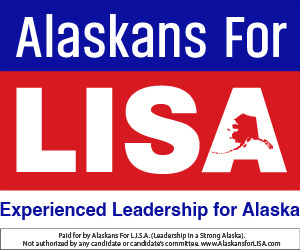 Since it was still available, the group that actually supports Mike Dunleavy for governor purchased the name and set up a site spoofing Alaskans Against Dunleavy, its founder, Seattleite, Justin Matheson, and the candidate Matheson supports: Mead Treadwell.
Such are the hijinks that happen in independent expenditure groups — those ad hoc groups that form up to support or oppose a candidate.
In this case, we'll let the site do the talking. It's all in good humor …. (until, of course, it isn't):