The Alaska Railroad Corporation and the Alaska to Alberta Railway Development Corporation signed a master agreement of cooperation to build a 1,500-mile connection between the Alaska Railroad and Canadian railroads that serve the Lower 48.
The agreement was announced after approval by the Alaska Railroad Corporation Board of Directors today.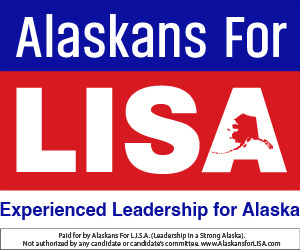 The two railroad companies will cooperate in applying to the Alaska Department of Natural Resources for a right-of-way guaranteed under state law for a rail connection to Canada. They will then develop a joint operating plan that will specify the new track needed to connect Alaska's rail to Canada, and upgrades needed for rail facilities, bridges, and track on the Alaska Railroad's line that runs from Seward to North Pole.
The entire project is expected to cost approximately $13 billion, according to a press release from the Alaska Railroad Corp. Full construction would begin after a right-of-way is approved by state authorities, a presidential border crossing permit is received, environmental reviews are conducted by the U.S. and Canada, and two national agencies – the Surface Transportation Board in the US and the Canadian Transportation Agency – give their approvals.
Various Native groups in Canada and Alaska Native entities, whose traditional lands are crossed by the route, have been consulted and invited to participate in the economic benefits of the project. A full project description for the rail link in the U.S. and Canada is expected to be completed this year.
"A rail connection between Alaska and Canada and the rest of the United States is a project that has been talked and dreamed about for close to a century," said Alaska Railroad President and CEO Bill O'Leary. "Completing that connection has amazing potential for Alaska and this agreement between the Alaska Railroad and A2A Rail is an important first step to get the project underway."
"We are pleased to reach this milestone with the Alaska Railroad," said Sean McCoshen, CEO and co-founder of A2A Rail. "It will help assure global investors that obtaining a right-of-way in Alaska is achievable, and sets up major cooperation in permitting, operations, and marketing with the Alaska Railroad. We expect this project to generate significant economic activity in Alaska and Canada."
Read the summary of the master agreement here.
In operation since 1923, the Alaska Railroad is a full-service passenger and freight railroad with more than 650 miles of track and more than 600 full-time year-round employees. It is owned by the State of Alaska and governed by a seven-member board appointed by the governor.
The Alaska – Alberta Railway Development Corporation was established by Sean McCoshen to build, own, and operate a new railway connecting the Alaska Railroad and Alaska tidewater ports to northern Alberta (1,500 miles).