By SPENCER PAULEY | THE CENTER SQUARE
King County Council in Washington state passed an emergency ordinance Tuesday to send $500,000 to the Northwest Abortion Access Fund.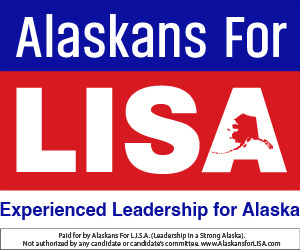 The full council voted, with the ordinance passing 8-1. Most members argued the expenditure was justified because the Supreme Court overturned Roe v. Wade.
"The least we can do as a local government and in conjunction with other partners and local government is to do our part to assist in the fallout from that artificially created emergency," King County Councilmember Claudia Balducci said in the council meeting.
The ordinance is considered "emergency legislation," and was voted on less than two weeks after Balducci followed King County Executive Dow Constantine's request to provide the funds.
According to Heather Mason, a member of the Family Planning program with King County Public Health, 26 states are likely to enact abortion bans or restrictions in the near future. She says an influx of persons from out-of-state will come to Washington State and Seattle for access to abortion.
The $500,000 in funds will now go toward providing not only abortion services, but will also pay for lodging and travel in King County for persons in need.
Councilmember Reagan Dunn, a Republican, was the only one to vote no on the ordinance.
"I do believe that it's appropriate that these types of nonprofits can and should exist [but] I don't believe King County taxpayers should be on the hook for paying for these services," Dunn said. "Particularly when they are being used to help residents from outside King County and Washington State."
NWAAF was chosen to take charge of handling the funds from the passed ordinance due to the organization's "extensive experience providing financial support and coordination for both King County residents and people traveling to King County for an abortion," according to the ordinance's fiscal note.
The ordinance goes to Constantine's desk for his signature to authorize the funds to go to NWAAF.