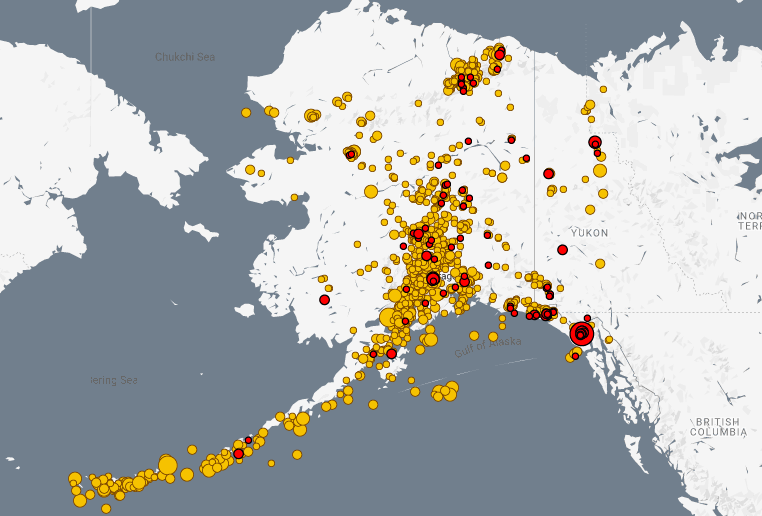 A magnitude 5.1 earthquake near Klukwan on Saturday night was felt by some residents in Juneau, while other living on Douglas Island and the Lena Point area didn't feel a thing.
Residents who did feel it described it as a sharp jolt. One man in Whitehorse, where earthquakes are rare, said it made the glass door on his shower rattle.
The earthquake struck at 8:32 pm was followed by smaller aftershocks that occurred in the hours. The aftershocks registered between 1.4 and 3.1.
Earlier in the day , a 1.9 magnitude earthquake centered 35 miles northwest of Klukwan went unnoticed.
The quake, 44 miles southwest of Klukwan and about one mile deep, was picked up by monitors at the University of Alaska Fairbanks Earthquake Center, which has recorded 32,737 earthquakes in Alaska so far this year.